Paramount Services comes on board as new cleaning service
Paramount Services comes on board as new cleaning service
From 31 August service provider Paramount Services has been engaged by Veteran's Affairs to provide interior house cleaning for veterans as part of the VIP Services programme.
Galvin and Suzanne Bartlett founded Paramount Services in December 1979 and they've grown their company into one of the largest New Zealand-owned commercial cleaning organisations.
David Jahnke, Business Services Manager Veterans' Affairs is pleased that Paramount has come on board.
"Paramount Services has operational centres throughout the country, and that level of support is what we need to maintain a high standard for veterans."
Galvin is also pleased that they can provide support for veterans.
"Some of them have been through a lot, and it would mean a great deal to me if we can take a worry away from them and help them be happy and independent in their own homes."
---
You can read more stories and updates in the Summer 2022 edition of the Veterans' Affairs Magazine.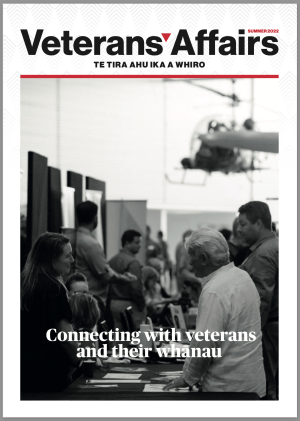 Read the Summer 2022 Edition of the Veterans' Affairs Magazine [PDF, 9.7 MB]