Commemoration: Lieutenant Colonel (Retd) Sir Harawira Tiri Gardiner KNZM
Lieutenant Colonel (Retd) Sir Harawira Tiri Gardiner, KNZM passed away on 17 March 2022.
He was a soldier and a veteran, and he made significant contributions to public life in New Zealand.
Sir Wira was remembered by family, friends and colleagues at a memorial service celebrating his life and his service at St Paul's Cathedral in Wellington on 16 November.
He served in the New Zealand Army for 20 years, and saw active service in Vietnam. When he retired from the Army in 1983, with the rank of LTCOL, he was, at the time, the Army's highest-ranked Māori officer. He published a number of books on New Zealand history and the Māori world, including the 28th Maori Battalion.
Sir Wira also had a 38-year career as a public servant. He held a number of senior roles. He was the foundation Chief Executive of Te Puni Kōkiri; National Director of Civil Defence; Chair of Te Māngai Pāho; Deputy Chair of Te Ohu Kaimoana; Council member of Te Wānanga o Aotearoa; Deputy Chair of Te Whare Wānanga o Awanuiārangi; Chief Executive of Te Whare Wānanga o Awanuiārangi; Chair of the Tertiary Education Commission; and Chair of the Board of the Museum of New Zealand, Te Papa Tongarewa. His final appointment, at the age of 77, was as the head of Oranga Tamariki.
In 2021, Sir Wira was awarded a Spirit of Service Awards Lifetime Achievement Award to recognise his exceptional contribution to New Zealand.
The 1st Battalion Royal New Zealand Infantry Regiment Colour was paraded at his service, and music was provided by the New Zealand Army Band.
---
You can read more stories and updates in the Summer 2022 edition of the Veterans' Affairs Magazine.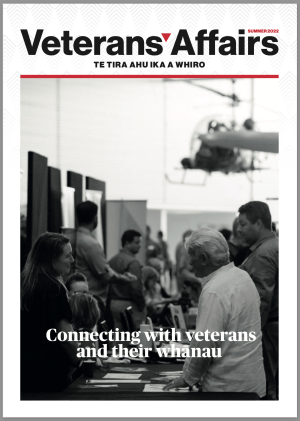 Read the Summer 2022 Edition of the Veterans' Affairs Magazine [PDF, 9.7 MB]