What the NZDF Force Financial Hub has for you

October's successful Veterans' Affairs forum in Christchurch was a great opportunity to engage with veterans about the range of benefits available to them and their families through the Force Financial Hub.
The Force Financial Hub was established by NZDF in 2015 and provides access to a range of financial, insurance, investment and mortgage services for the Defence community.
Its goal is to enhance the financial capability and security of the Defence community, and veterans and their families are a very important part of that community.
We've partnered with great organisations to bring these services and benefits to you:
The NZDF KiwiSaver Scheme and NZDF FlexiSaver Scheme are managed by fund manager Mercer. They provide access to a broad range of investments, potentially delivering higher returns than obtained through bank deposits.
The Member Insurance Benefits Programme is managed by Aon. It offers access to discounted insurance, including a funeral plan for those aged 50 and above.
House, contents, and vehicle insurance are provided by Tower. It includes a 10% discount on standard prices.
Will and Power of attorney's provided by Perpetual Guardian at a discounted price.
Financial advice and mortgage broker services are provided through Become Wealth, headed by Veteran Joseph Darby. It provides comprehensive financial advice and investment services at considerably discounted prices.
Regardless of your age and stage in life, the Force Financial Hub has something for you.
To find out more visit Force Financial Hub or send an email.
Force Financial Hub website(external link)
When inquiring about a member benefit please introduce yourself as a veteran or veteran family member.
---
You can read more stories and updates in the Summer 2022 edition of the Veterans' Affairs Magazine.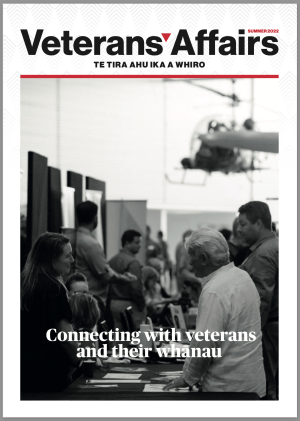 Read the Summer 2022 Edition of the Veterans' Affairs Magazine [PDF, 9.7 MB]